Posted by

Lowdermilk & Associates

on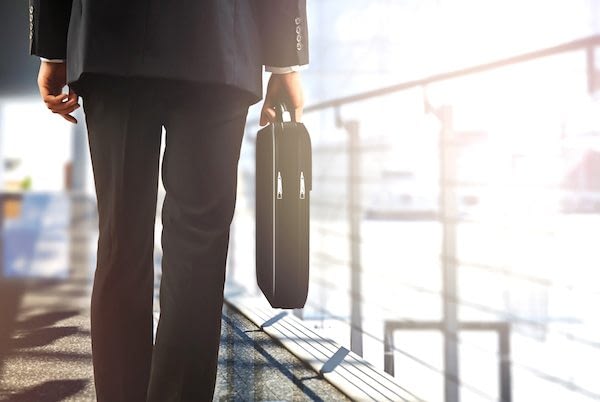 No one wants to consider the possibility of the death of a key person in a business, but illness and accidents happen, and death is an inevitable part of life. Although we never really expect the worst to happen, accidents can occur while traveling.
When the tragic death of a business owner, founder, or key employee could lead to the demise of the company, obtaining key person insurance is an important precaution to take before traveling.
Who Should Key Person Insurance Cover and How Does It Work?
Key person insurance is life insurance on a partner, proprietor, founder, or key employee. It is designed to cover individuals who are crucial to the business to the extent that the company would flounder or become unviable if that person were no longer present.
The company purchases life insurance policies on key employees and pays the premiums. In the event of the death of a key person, the company is the beneficiary of the policy. The proceeds of a key person policy are designed to help the company survive the loss of a person who plays a crucial role in the business.
Key person insurance proceeds can be used in a variety of ways. The company may use the proceeds to offset day-to-day expenses, pay off debts, or supplement lost revenues until the key employee can replaced. If the loss of a key employee means closing the business, key person insurance proceeds can be used to pay severance to remaining employees, distribute funds to investors, and help to properly close the business down.
Travel Risks for Key Employees
Travel can be exciting – and necessary, for business purposes – but it does come with inherent risks. A proprietor or key employee who travels may face certain risks that would not exist if they remained at home, including:
Health risks: Some locations, particularly developing countries, have more health risks than others. These countries may also lack quality medical care, posing a danger to travelers to the area.
Violent crime: Although it occurs less frequently than theft, violent crime could be a threat in some areas.
Transportation accidents: Using public transportation creates exposure to the risk of accidents, particularly in areas where public transportation is notoriously unsafe. Even with private automobile transportation, fatal accidents are common on congested streets and highways.
Key Person Insurance for Traveling Employees
Travel is a necessary part of doing business in today's global market. A key person in a company may need to attend conferences, seminars, meetings with clients, shareholders, and investors, and many other legitimate reasons to travel. Certain key employees who are crucial to the continued growth and success of a business enterprise are often who are required to travel. Key person insurance can help protect a business when travel puts your key players at risk.
Our agents are here to help you find the best coverage and rates for every key person in your company, particularly when those key employees are required to travel. Contact Lowdermilk & Associates in Greenwood Village, Colorado. We keep our schedule flexible so we can meet with you to discuss your key person insurance needs after hours, on weekends, or during regular business hours.
Filed Under: Business Insurance, Key Person Insurance
|
Tagged With: Colorado, Greenwood Village, insurance agent