Posted by

Lowdermilk & Associates

on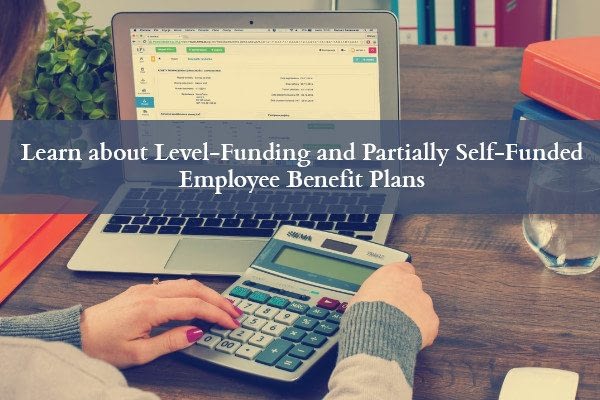 By John Lowdermilk
You may think you have one option to control the rising costs of small business employee benefits – shop plans and compare rates. But I'm happy to tell you that you have other options and can lower costs and improve employee satisfaction. In addition to Traditional Employee Benefit Plans, Level-Funding and Partially Self-funded Employee Benefit Plans are viable alternatives for small business from 5 to 100 employees.
To find out if these options are a good fit for your business, we first want to understand your business strategy, goals, and culture. Following the steps in our Lowdermilk CARES Employee Benefit Methodology, we work with you to define a plan that meets the unique needs of your business.
I like to say that you have to crawl before you can walk as you shift from a traditional fully funded plan to a self-funded option. To set the foundation for our conversation, I'm going to provide a brief overview of each option. This article is the first in a three-part series. In the next article I will go into detail on Level-Funding Group Benefit Plans, and in part three I'll talk about Partially Self-Funded Plans.
Fully Insured Small Business Employee
Benefits Plans
This is the approach used most often by small business to provide group health plans. From a risk perspective, it's all passed to the insurance carrier. In return, the carrier charges you a monthly flat fee or premium per employee. The calculation of your premium includes a combination of factors specific to your employee population. The underwriting process adds other risk specifications to define the final cost.
The problem faced by many small business owners is the lack of transparency and control over their costs. If your employees use the plan more than expected, you will have a hefty increase in your monthly premiums when you renew.
On the other hand, if your employees rarely use the plan, you will not receive a reduction in your premium costs. You're stuck paying the monthly rate, no matter what.
When you ask for detailed information about your plan spend, the carrier answers with foggy information. Data is veiled in privacy legislation and arbitrary carrier rating restrictions. There is a lack of transparency, and you never have a clear understanding of the actual group spend.
One thing you do know is how much your premium is going to be every month. This may offer some peace of mind because you have a set budget and the insurance carrier assumes all the risk. On the other hand, you have no control over your plan design and ability to impact cost.
In some cases, this is the right choice for a client.
Level-Funding Small Business Employee
Benefits Plans
Level-funding plans are a hybrid self-funding solution. You're probably familiar with High Deductible Health Plans (HDHP) and Health Savings Account (HSA). Level-Funding is like an HDHP/HSA for businesses. You're able to minimize risk while improving your ability to control costs. And you'll have more access to information on the claim spend of your group.
You pay a set monthly fee to a Third Party Administrator (TPA) who is responsible for administering your plan. You also pay a consistent monthly amount into a claims pool. This money is used by the TPA to pay approved claims.
Here's what makes level-funding a good first step to self-funding your employee benefit plan; level-funding programs have individual and aggregate stop–loss insurance.
If an employee or your group as a whole exceeds, the amount you have put into the claims pool stop-loss will be activated. On the other hand, if your employees do not use all of the claims pool, you'll receive a refund of the difference.
In part two of this series, I will go into more detail about Level-Funding.
Partially Self-Funded Small Business Employee
Benefits Plans
Partially Self-Funded plans have almost the same characteristics of Level-Funding plans. The primary difference is that you pay the claims as they happen versus paying a set monthly amount into the claims pool. The advantage to this is you're using financial resources on an as-needed basis. It's pay as you go for claims covered by your small business employee benefits plan. The disadvantage is your budget will vary month-to-month.
In either case, you are protected by stop-loss insurance in the same way as I described in level funding.
Bottom line, Level-Funding, and Partially Self-Insured funding will help you to regain control of both your employee benefits costs and plan design. An Employee Benefit Plan built to meet the unique needs of your business will position you to reap the benefits of cost containment and wellness activities.
Lowdermilk & Associates are recognized experts in helping Colorado Small Business Owners implement these innovative employee benefit strategies. To learn more, please call 303-691-9888 today.
Filed Under: ACA, Group Benefits
|
Tagged With: Benefits Broker, small business group benefits