Posted by

Lowdermilk & Associates

on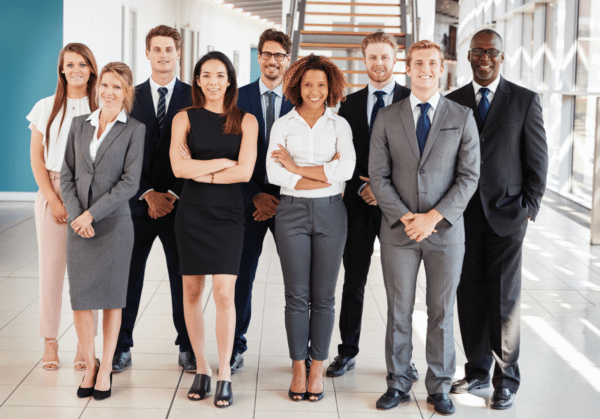 Increasing employee engagement and participation with Group Benefit programs is a hot button for many employers. Because employee benefits are often the second largest expense after labor, it makes sense that businesses want to get a better return on their investment.
One of the challenges employers face is meeting employee needs and desires in a way that provides greater value from traditional employee benefit programs. The 2018 MetLife Annual Employee Benefit Trends Survey identified employee empowerment as an underlying factor to increasing employee engagement. Easier said than done, employers continue to struggle with how to answer this challenge in a way that serves both the employees and the company.
Two Question to Help You Rethink Your Group Benefit Plan Design
From our experience finding the best answers to this issue starts by asking two questions:
Question #1. How can I make health benefits work for employees who are sick and employees who are healthy?
We think this is at the core of the problem. Traditional medical plans are designed to provide help when the employee or a family member is sick. They're not designed to keep employees healthy or support wellbeing. Therein lies a big part of the "engagement" challenge. Only a portion of your employee population will use their benefits. The rest of your employees just know it's there if they need it, so it has very little value to them. It's not something they can see, or engage with, or even think about in the course of doing their job or going about their daily life.
If another job comes along that pays a dollar or two more, the salary increase has more value to employees who don't use benefits. Much to the current employer's dismay, the benefit package at the employee's new company may not be quite as good. But to the employee who doesn't use their health benefits…that is a moot point. That big expense provided minimal value to the employee. The loss of key talent for a few more dollars elsewhere makes the employee benefit expense more frustrating to the employer.
Question #2. How can I create a plan design that empowers employees to choose how they want to take care of themselves?
At Lowdermilk & Associates, we believe innovation happens when plans are designed from this premise. It requires a shift in thinking from the status quo of low deductible medical plans being considered as "good benefits". Instead we want to work from a position of empowering employees to choose how they want to take care of themselves in sickness and in health. This represents a major shift in mind set and the approach to plan development.
To further amplify the ROI on employee benefits we want to connect employee wants and needs to the company culture and budget.
If you reflect on these two questions for a moment, it's clear that successfully answering these questions requires a shift in thinking. These are complex problems that require a different way of thinking as best expressed with Albert Einstein's famous quote:
"The significant problems we have cannot be solved at the same level of thinking with which we created them."
How to Remove the Roadblocks of Traditional Medical Benefits to Increase Employee Satisfaction
Removing roadblocks starts by rethinking plan design. Instead of relying on the status quo approach of cookie cutter metal plans; it requires a consultative, roll up your sleeves approach. There is some heavy lifting that needs to happen by the Broker to "unpack" the metal plans and "repack" them so your plan is compliant and uniquely designed to connect to the company culture and increase employee engagement.
When employee benefits plans are redesigned in this way, our clients experience increased employee satisfaction and lower turnover. To get started consider the following as you reimagine your employee benefits program.
One of the first steps is to adjust Carrier contracts so they work for your business first before the Carrier. Because many Brokers have only worked in a transactional manner, they may not be familiar with how to do this.
Of equal importance is understanding what kinds of services or assistance your employees value with regard to their health and wellness.
What culture does your business want to inspire? A custom designed Employee Benefits Program transforms into a powerful differentiator that attracts and retains employees when it's designed to reflect your company culture and values.
Now we're in a position to co-create an employee benefit plan that connects to your business culture and delivers increased value to all employees. Integrating key elements that are tried and true into your custom designed plans yields a positive experience for both employees and the business.
6 Key Elements to Benefit Plan Design to Increase Employee Engagement and Participation
In the past 25 years Lowdermilk & Associates has designed hundreds of Group Benefit Plans. We've identified the following key elements to plan design that moves the needle on employee engagement and satisfaction:
1. Encourage Employees to Be Responsible Consumers of Health Benefits
Employee engagement increases with a plan design that encourages employees to become responsible consumers of their health benefits. Empowering employees to choose how they want to take care of their health and wellness is the 10X factor in improving employee engagement and satisfaction.
2. Include Multiple Plans to Meet Employees Stage of Life
Offer multiple health/medical plans that support employees where they are in their life cycle –single, married with children, empty nesters. This often shows up as a combination of traditional low premium plans with options for High Deductible Health Plans (HDHP) with Health Savings Accounts (HSA). We've found that when employers shift some of their benefit plans to HDHP's and fund some of the HSA, overall benefit costs go down and employee satisfaction goes up.
3. Integrate Health and Wellness Benefits that Employees Want
Add Health and Wellness benefits that your employees value such as Chiropractic, Acupuncture, Naturopaths, Yoga, Meditation, Financial Wellness courses, Health and Life Coaches, and many more options. Providing options that align with employee values and beliefs beyond traditional medical insurance that also resonate with your company culture is a fast path to turning the company employee benefits expense into an asset.
4. One-on-One Benefit Counselors
Through the years we've learned how important it is to teach employees what their benefits provide and how to use them. With all of our open enrollments we provide One-on-One Benefit Counselor meetings with every employee. It's a game changer. Employees thank their employer for finally understanding what all the benefits do for them.
5. Health Benefit Information at Your Employees Fingertips
Today technology is a seamless part of everyone's life. Employees expect to have information at their fingertips when they need it. Individual employee portals and mobile apps work together to keep benefit information available when it is needed. Additionally, ongoing education and messages can be pushed out across the platform to easily update information or keep employees motivated to maintain good health.
6. Continuous Health and Wellness Education
Quarterly education programs delivered either in person or via on-demand webinars are also effective tools to keep employees engaged. We use these meetings to educate our client's employees on health and wellness or financial well-being.
Let's Turn Your Employee Benefit Expense into an Asset
When plans are redesigned to put the employee in the empowered position of choice, our clients experience increased employee satisfaction and lower turnover. This process does require more effort than the traditional approach, but its well worth the investment. In addition to the MetLife findings, a study by Dr. Andrew Chamberlain the chief economist at Glassdoor found that employees who are more satisfied drive better financial performance for companies. You can read the article here.
If you'd like to turn your employee benefit expense into an asset that works for your business to attract and retain top talent, call me today at 303-691-9888 ext. 17 for a free consultation.
Filed Under: Blog, Group Benefits
|
Tagged With: Colorado, employee engagement, group benefits, insurance agent